Did you know that in 2008 123Decal Printed Corrugated Plastic Signs, Bumper Sticker and decals for 2 Major Congressional Campaigns. We'd like to think that says something about our company. In 2010 we are hoping for more of the same. We are Looking to be one of the Major Sign Printers in state of Idaho.
Obviously we can do signs, decals, static cling, be did you know that we also have labels, door hangers shirts and more?
123Decal is about ready to launch a campaign campaign designed at exhibiting our Product for the 2010 Election Season.
In the Mean time check us out @ www.123Decal.com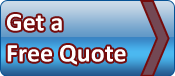 "