Large Store Window Decals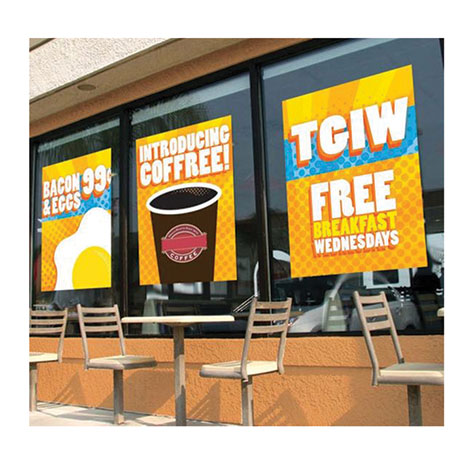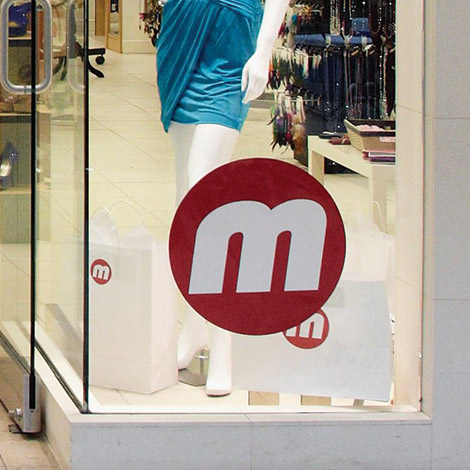 4 Color or Full Color Process Printing
Fade and Cold Weather Resistant
Clear and White Backgrounds Available
Get Big Decals for your Big Store Windows. We offer full color and spot color printed decals that are durable to last againist the Sun & Cold Weather. These window decals are available up to 2880 Square Inches! Perfect as store window decals, advertise new products or a current sale or promotion.
Store Window Decal Material Types
- Face and Back Static Clings
- White Vinyl with Permenant Adhesive
- Clear Vinyl with Permenant Adhesive

Large Format Window Decals
Business Door Decals

Store Front Decals

Advertising Decals

Extra Large Window Decals

Discounts Decals

Door Decals and Clings
Store Window Decal Uses:
- Short Term Signage
- Freezer and Fridge Door Decals
- Store Window Decals
- Store Door Decals
- Product Awareness Decals
Store Window Decal Info
Store Window Decals can also be called Store Front Decals, or maybe even Store window Graphics. Either way your products with 123Decal.com are sure to impress. We offer full color decals up to 2880 Square inches. Whether it's a picture of a product or your business logo that you need. We offer amazing decals in all shapes and size to help you!
FAST PRODUCTION TIME: Usually these decals can be printed and ready to ship within 5 business Days! All Pricing also includes White Ink for Contrast and added Opacity!
Other Products might inlclude: Custom Decals, Static Cling Decals, and Removable Decals.