Reflective Decals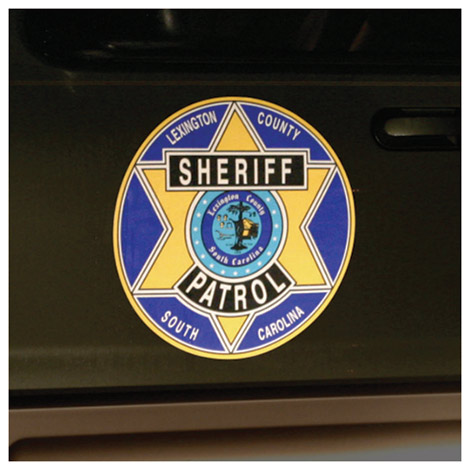 Full Color or Spot Color Print Available
Standard or Custom Shapes and Sizes Available
High Quality Durable Vinyl Material
Durable UV Ink
Fast Production Time
Stand out with 123Decal's Reflective decals. 123Decal is proud to offer long lasting durable Reflective Decals to work in every environment. Suitable for Indoor and Outdoor Decals, these are perfect for many common application especially Fleet Marking commonly called Reflective Fleet Decals.
Optional Overlamination offers additional protection against solvents, oil, abrasion, gasoline and most chemicals.
Reflective Decal Examples:

Circle Reflective Decal

Reflective Truck Decal

Die Cut Reflective Decal

Car Reflective Decals

Custom Reflective Decal
Reflective Decals Info:
Reflective Decals
are a perfect way to make sure you get attention for your decals day and night! Also called
Reflective Vinyl Decals
or White Reflective Decals these Custom Reflective decals can be printed in spot color or digital full color ink. Common uses for these decals include Store Windows, Car Doors, Car Windows, First Responders, Warning Decals, but don't forget they will work great for many other uses too, even a laptop!
Other Reflective Decals Info:
- Full Color or Spot Color Print Reflective Decals
- Custom Shapes and Sizes Available
- High Quality Durable Vinyl Material
- We only use Durable UV ink and Material
- Over Lamination optional
- Die Cut Reflective Decals
Common Uses for Reflective Decals:
- Reflective Warning Decals
- Reflective Bumper Stickers
- Display Contact Info
- Police Car Reflective Decals
- Fire Engine Reflective Decals
- Fleet Car & Truck Reflective Decals
Other Related Vinyl Decal Products:
- Vinyl Decals
- Bumper Stickers
- Heavy Duty Decals
- Super Adhesive Decals
- Removable Decals
Reflective Vinyl Materials:
- White Reflective Vinyl
- Overlaminated White Reflective Vinyl
- Double Sided Reflective Vinyl
- Temporary Adhesive Reflective Vinyl
- Prismatic Reflective Vinyl Decals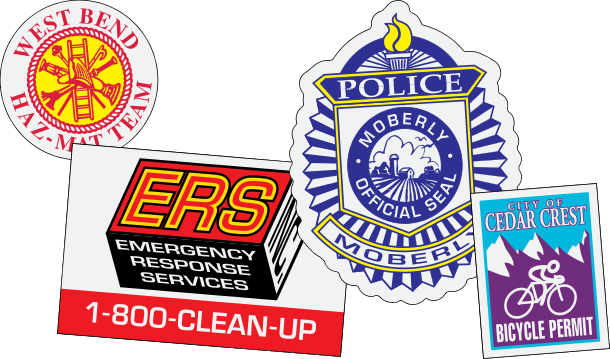 FAST PRODUCTION TIME: Usually these Decals can be printed and ready to ship within 3-5 business Days!