Corrugated Plastic Signs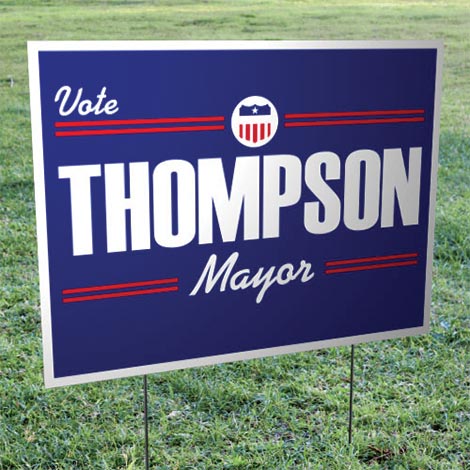 Single Sided Corrugated Plastic
Double Sided Signs
Full Color Signs
Heavy Duty Corrugated Plastic Signs
Display your message with our Corrugated Plastic signs. We offer multiple options for your corrugated plastic signs.
Our Corrugated plastic signs are produced on 4MM Corrugated Plastic with durable UV Ink. There are many options available to you, but rest assured your corrugated plastic signs will be ontime and looking great!
More Corrugated Plastic Election Signs:

Election Signs

Real Estate Signs

Full Color Corrugated Plastic Signs

Double Sided Corrugated Plastic Signs

4mm Corrugated Plastic

H Stakes also Available
Corrugated Plastic Signs for Elections
Election Signs are a key to a successful Campaign. Printing for elections is nothing new to 123Decal, we have printed Election Signs for many Congressional Campaigns, State Legistature campaigns, and others. We know that you need Quality, Durability, Affordability and On Time.
Durable Corrugated Plastic Signs
When you need the signs to last use 123Decal Corrugated Plastic signs. Printed with UV Ink for durability, these signs are designed for the toughest of conditions. Great for Property Management & Real Estate.
Full Color Corrugated Plastic Signs
Jazz up your signs with Full Color Print. We can really provide a professional and long lasting look for you and your message. By Using full color you can include photographs, and other images that just need "a little more". Work with your 123Decal customer service manager to find out whats best for you!
H Stakes and Installation
Corrugated plastic signs can be used in many different fashions including H-Stakes in the ground. 123Decal can also provide you with H stakes if needed. H stake are generally durable and will work hard for you for months at a time.