Static Cling Decals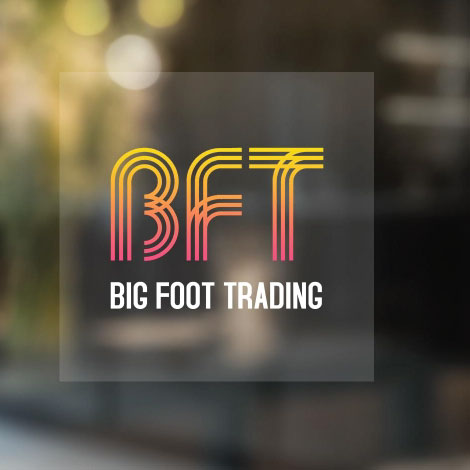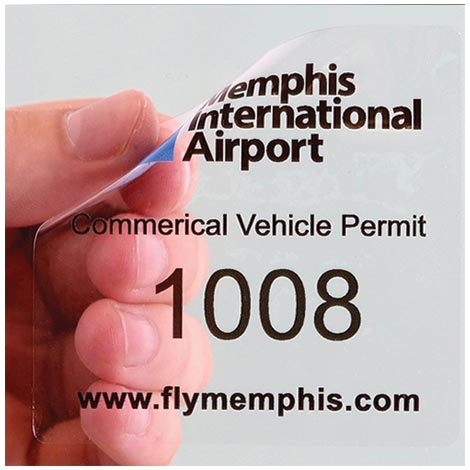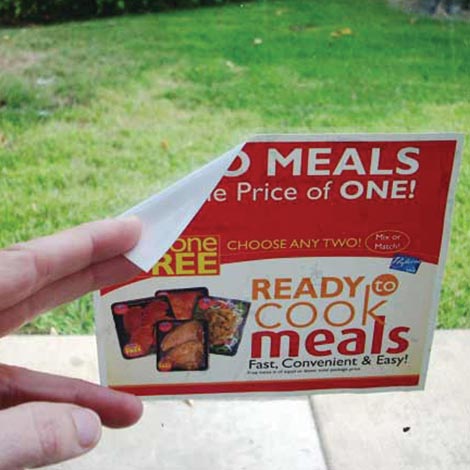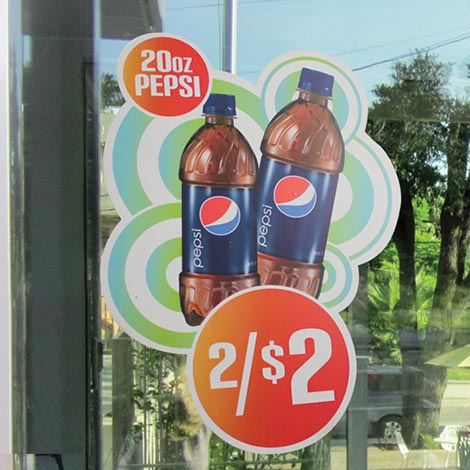 Durable UV Ink
Print in Spot Colors or Full Color Print
Multiple Material Options
Standard or Custom Shapes and Sizes Available
Face or Back Static Cling Material
Fast Production Time
Use our static cling decals to get your message across without adhesive. Apply your static cling decals to many surfaces including windows of all types. Decals are made of .007 inch white or clear static-adhering stock and do not use any adhesive. Static holds the decal firmly in place. 123Decal has many standard sizes of static cling decals available to save you time and money!
Static Cling Material Types Include
- White Static Cling Material (Back Static Only)
- Clear Static Cling Material (Static on Back)
- Clear Static Cling Material (Static on Front)
---
Other Sample Images..
Static Cling Decals and Applications
123Decal's Static Cling Decals have been used in many industries. They are a great fit when you are looking for a decal that is easy to apply, yet easy to remove. Static Cling Decals are also referred to as window decals because they are a great fit for car and business windows and doors.
Get double coverage with a double sided static cling decals. A perfect product for store window doors. Static Cling Decals are also commonly used as Oil Change Decals, College Decals, Radio Station Decals, and more.
We also do have standard sizes in circular and square static cling decals that are pre-cut to save you money.
Static Cling Decal Materials
White Static Cling Decals - This material is usually back adhesive only. This static cling decal type is neat because you print onto a white back surface, which can provide great contrast, also if you intended to use white or cover your whole static cling decal with a logo it can save you money!
Clear Static Cling Decal Back Adhesive - A back adhesive static cling decal is a great solution for printing when the decal will be facing out, you print on the front side of the static cling decal and the back will adhere to the window. This is the most common version of static cling decal.
Clear Static Cling Decal Face Adhesive - A face adhesive static cling decal is wonderful for a message on the inside of the window and viewable to the outside. A face adhesive static cling decals show the decal on the same side as the print. The front of the decal adheres to the window.
Double Sided Static Cling Decal - Get your message more with Double Sided Static Cling Decals. This material comes with a white liner in the center. You can print the same message on both sides or printed two different message. Double Sided Static Cling Decals adhere like a normal decal but maybe be a little bit thicker to allow for better contrast of the ink. The static cling adhesive only 1 side of the decal to the window. Double Sided Decals are very common for business windows or doors.
Other Static Cling Decal Info
Static Cling Decals are also often called by other names such as: Static Stickers, Window Decals, Clings, Window Clings, and other. We want to assure you that these are all Static Cling Decals.
Also when using static cling decals, beware that they are not best used on the outside of car. Some people have found that if applied to a car window with window cleaner they will adhere, but we dont recommend static cling decals as a outside fast moving vehicle decals. If you are looking for an outdoors, removable decal, we do offer removable decals.
Static Cling Decals use static to adhere to the window or your final surface. They have permanent and durable ink, but they are not a permanent decal. They are easily removed decal. As mentioned above Static Cling Decals are a great solution for inside car windows, oil change decals, Business Window and Business Door Decals.
Window Decals
Window Decals and Static Cling Decals are usually the same thing. Many people describe static cling decals as Window Decals because a window in the most typical application for Static Cling Decals. Window Decals can go on the outside or the inside of any window. Window Decals also have been used as Parking Permits, Mirror Decals and other window applications. Window Decals can come in many colors and sizes. You can do it Face or Back Adhesive, on clear or even on white static cling. These Window Decals are a great product design to hold up againist harsh heat and cold conditions. You'll Love our Window Decals!