Destructible / Security Decals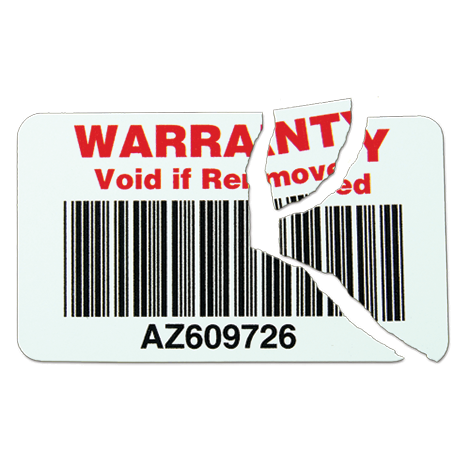 White Vinyl Destructible Decals
Clear Vinyl Destructible Decals
Destructible / Security decals are a great way to secure your stuff. Our Destructible Decal prohibits the ability to move the decal from one location to another. Once tampering has begun the decal will tear into several pieces.
Other Samples...

Custom Destructible Decals

Serial Number Destructible Decals

White Vinyl Destructible Decals

Unremovable Destructible Decals

Fall Apart Destructible Decals
Applications of Custom Destructible Decals
Destructible decals have many purposes and applications. These special type of decals are designed to break apart when removed from the application surface. These destructible / security decals are also called other things such as: Security Decals, Break Away Decals,
Fall-Apart Decals, Tamper Proof Decals and more.
They can be used to secure items that you do not want to be stolen and making it vary hard to remove the decal from the surface. You can also use these decals as window parking permits, bicycle permit and many other applications to maintain security.
Custom Destructible Decal Info
These Destructible Decals work best when given 72 hours to fully adhere. By giving the proper time to setup the decal will break apart when and if ever tried to be removed. By using this Item the Destructible decal cannot be moved from one location from another. Imagine that you use these decals on idea tags of high security area. You would never want a decal to be replaceable.
Main Materials for Destructible Decals
White Vinyl Destructible Decal - A white background that is suitable for indoor or outdoor use. The decal is Back Adhesive only, but is a very common Destructible Decal.
Clear Destructible Decal - The Clear Destructible decal can be either face or back adhesive. Common uses for these decals are parking permits and decals that you want to be obscure.