Freezer Door Decals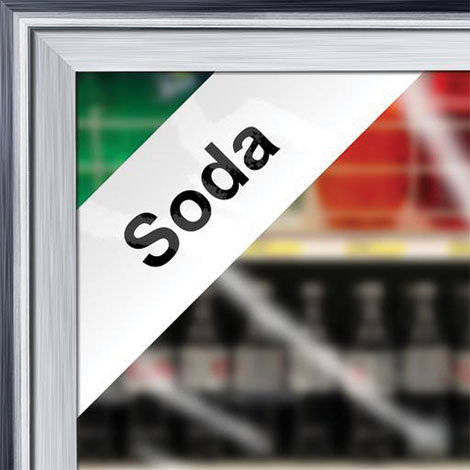 Custom Sizes Available
Standard Sizes Available
Full Color or Spot Color Print
123Decal offers durable and long lasting Freezer Door and Refridgrator door decals. These decals are printed on long lasting durable material with UV ink that is environmentally friendly and durable. Freezer Door Decals can be printed on many different types of material including Static Cling, Removable Adhesive, Double Sided Decals or even Permanent Adhesive. Many end users need removable freezer decals or decals that go on inside or outside of the freezer doors. We offer all options!
Freezer Door Decal Material Types
- Freezer Static Cling
- Freezer Removable Adhesive
- Freezer Permanent Adhesive
- Freezer Double Sided Decals

Die Cut Freezer Decals

Square Freezer Decals

Large Freezer Decals

Round Freezer Decals

Full Color Freezer Decals
Freezer or Cooler Door Decal Info:
Freezer Door and Window Decals are a perfect way for vendors to hightlight and show their products to consumers and shoppers. Also called Fridge Door Decals or Cooler Door Decals and Stickers, these decals can be your own shape and size OR choose from of our standard sizes to save time and money! Common uses for these decals include Store Windows, Freezer Doors, or even create a Cooler Door or Drink fridge decals, but don't forget they will work great as a store window decal too!
Common Uses for Freezer Door Decals and Stickers
- Store Freezer Doors
- Store Fridge Door
- Convinence Store Cooler Doors and Windows