Security Decals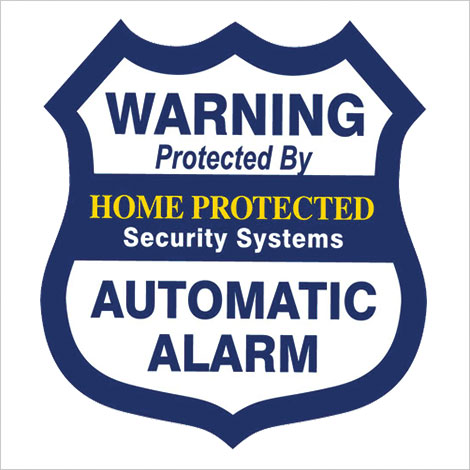 Durable Long Lasting Ink and Materials
Perfect for Windows or Doors
Fade Resistant UV Ink
Removable, Static Cling or Permanent Adhesive Available
We proudly offer many types of Custom Security Decals. Our Security Decals can be printed on a many different types of material including White Vinyl, Reflective Vinyl, Static Cling and even Double Sided Decal materials. Along with various types our Security Decals, we offer various adhering methods. These decals and be removable, static cling, permanent adhesive and even super adhesive. No matter what expect the highest quality production using only UV durable inks!
Security Decal Material Types
- Static Cling Decal
- Removable Adhesive
- Permanent Adhesive
- Reflective Adhesive
- Super Adhesive
- Double Sided Decals
Security Decal Attributes
- Durable Long Lasting Ink and Materials
- Perfect for Windows or Doors
- Fade Resistant UV Ink
- Removable or Permanent Available

Custom Security Decals

1 Color Security Decals

Circle Security Decals

Reflective security Decals
Window Security Decals

Glow in the Dark Security Decals
Custom Security Decal Info:
When your a security company there is no better way to show off your brand and deter burglars than withSecurity Decals or Security Stickers. Use our Standard Sizes or use a custom shape or size. We can print these in Full Color, or Spot color. Rest assured that no matter your use, our Security Decals are durable and long lasting. Common uses for these decals include Home Windows, Glass Doors, Store front windows and doors too. They can also be used as warning decals, but don't forget they will work great for car and truck windows also
Standard Security Decals Shapes:

Square Security Decals

Shield Security Decals

Round Security Decals

Octagon Security Decals

Double Sided Security Decals

Diamond Security Decals
Other Security Decal Info
- Custom Sizes Available
- Custom Shapes Available
- Standard Sizes & Shapes Available
- Full Color or Spot Color Print
Common Uses for Security Decals and Stickers
- Build Awareness
- Deter Crime
- Build Your Brand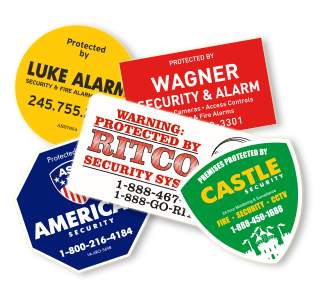 FAST PRODUCTION TIME: Usually these Decals can be printed and ready to ship within 4-5 business Days!