Yellow Dot Decals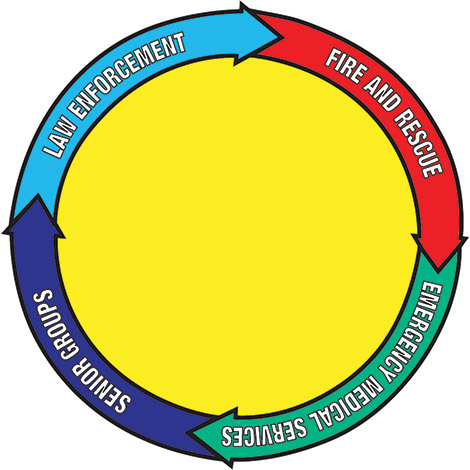 Full Color or Spot Color Print
Durable UV Ink
Multiple Material Types Offered
Standard or Custom Shapes and Sizes Available
We proudly offer many types of Yellow Dot Decals. Our Yellow Dot Decals can be printed on a many different types of material including White Vinyl, Reflective Vinyl, Static Cling and even Double Sided Decal materials. Along with various types our Yellow Dot Decals, we offer various adhering methods depending on where they need to be placed. Inside a car window, outside a car window or elsewhere. These decals can be removable, static cling, permanent adhesive and even super adhesive. No matter what expect the highest quality production using only UV durable inks!
Your Decal Design
We can print whatever you need. Do you want a Standard Yellow Dot Decal? Need or have a custom design? We can help with that too! We can easily print your existing file or We offer free artwork for all orders to help you get the design or layout you want.
Yellow Dot Decal Material Types
- Permanent Adhesive
- Static Cling Decal
- Removable Adhesive
- Reflective Vinyl
- Super Adhesive
- Double Sided Decals
Yellow Dot Decal Attributes
- Removable or Permanent Available
- Durable Long Lasting Ink and Materials
- Perfect for Car Windows or Glass Doors
- Fade Resistant UV Ink
- Reflective Material Available

Standard Yellow Dot Decals

Custom Yellow Dot Decals

Round Yellow Dot Decals

Square Yellow Dot Decals

Static Cling Yellow Dot Decals
Yellow Dot Decal Info:
If your organization uses Yellow Dot Decals, as part of a Yellow Dot Program be sure that when quality and durablilty counts, you can depend on 123Decal. Use our Standard Sizes or use a custom shape or size. We can print these in Full Color, or Spot color. Rest assured that no matter your use, our Yellow Dot Decals are durable and long lasting. As many Yellow Dot programs assist in the event of auto accident, we offer these decals in multiple materials types designed for inside and outside a car.
Other Yellow Dot Decal Info
- Custom Sizes Available
- Custom Shapes Available
- Standard Sizes & Shapes Available
- Full Color or Spot Color Print
FAST PRODUCTION TIME: Usually these Decals can be printed and ready to ship within 4-5 business Days!